Just like they celebrate a birthday every year, it's recommended that women have a mammogram annually if they're at or over the age 40.[1] To-do lists can get long and women's lives are so busy, but mammograms are just too important to miss.
Even when women conduct regular breast self-exams, those don't always reveal a potential trouble spot like a calcification or mass—especially if it's small. A mammogram can help find breast cancer in the earliest stage, when it's most treatable. A November 2018 study in the journal Cancer found that women who were screened regularly for breast cancer have a 47 percent lower risk of dying from the disease within 20 years of diagnosis than those not regularly screened.[2]
The whole screening mammogram procedure takes about 20 minutes[3], and if the radiologist determines further diagnostics are needed, Contrast Enhanced Spectral Mammography, ultrasound, or an MRI might also be ordered. The mammogram is often the first stop on the lifelong journey to maintaining breast health.
Some women postpone mammograms because they find them uncomfortable or even a little painful. It's always helpful for women to communicate openly with the technologist, specially trained to help make the experience more pleasant, while ensuring the highest quality images. It's also best not to schedule a mammogram a week before a period, or during that time when breasts might be slightly swollen or tender.
In today's world, COVID-19 has caused many women to postpone their screenings, which can result in missed or delayed cancer diagnosis and treatment. It's more important now than ever that women don't skip these essential screenings.
Here, three women share the impact that not skipping can have:
Dawn Cass (Fillus): After Skipping for Years, It Caught the Unexpected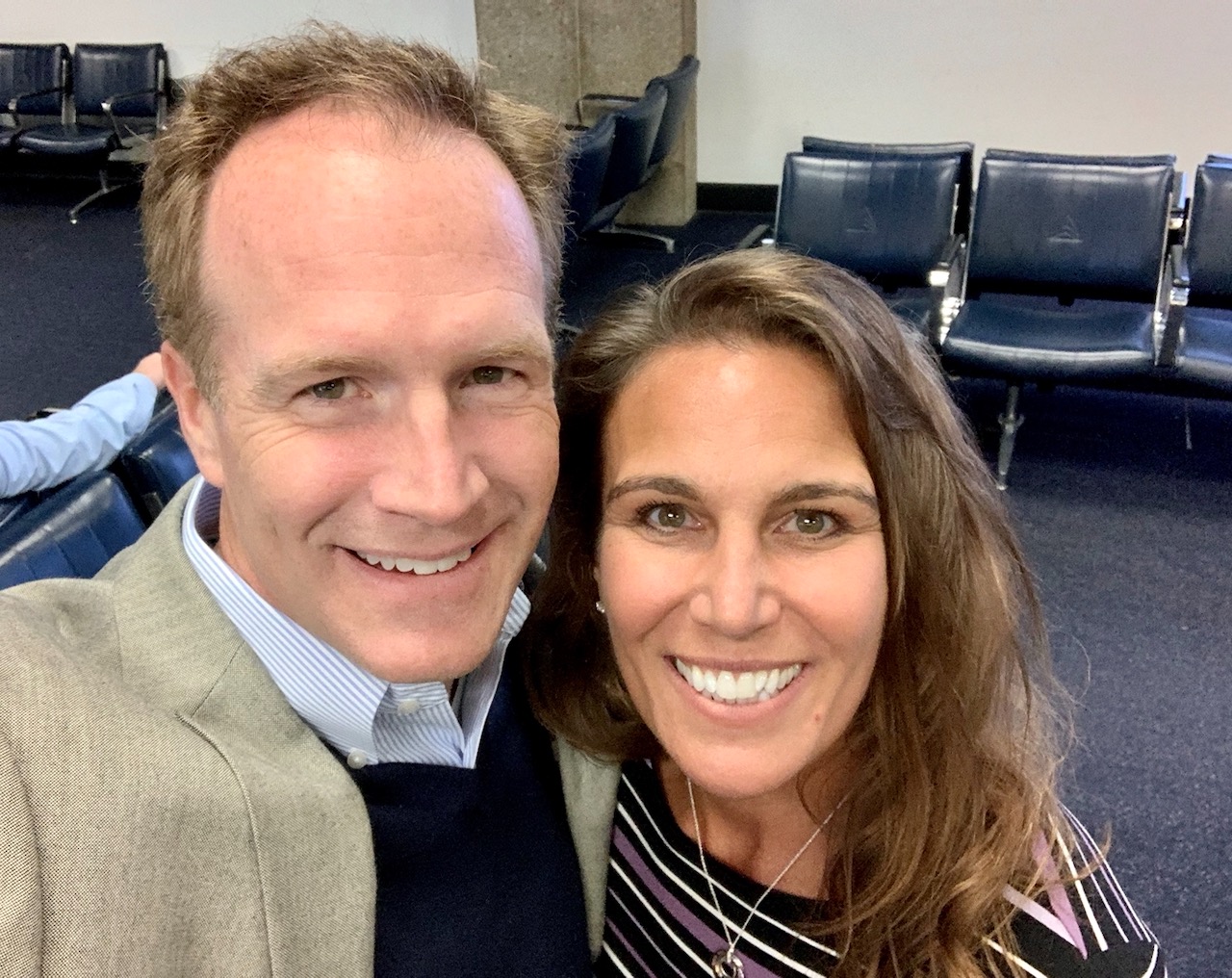 "My reality is I skipped for years – and my message to you today is to not be like me. In general, I try to live a very healthy life. I'm a vegan, I've never smoked, I'm super passionate about fitness and taking care of myself. I have no family history of cancer and I'm certainly far too young for anything like that to happen to me. In fact, my General Practitioner said I had less than .1% chance of getting Breast Cancer. I'm a complete picture of health, or so I thought, so I skipped my screening for 3 years. On the spur of the moment in spring of 2018, I decided to go for a drop-in mammogram. What was supposed to be a routine scan turned out very differently.
To this day, I still don't why I went for the scan after so many years of ignoring it. That decision, on that day however, saved my life. In June of 2018, I was diagnosed with a very aggressive strain of breast cancer. No lump could be felt by either myself or my doctors, so I was very lucky to have it caught so early through the screening. I went through multiple surgeries and a full year of chemotherapy, all of which were some of the toughest things I have even been through. I'm happy to say however, that in July 2019 I was given the all clear.
Had I continued to skip and find excuses to not get checked, the tumors would have grown quickly into something I would have eventually felt. Had this been the case, given the type of cancer I had, it's possible I would not be here today to share my story. The final message I want to give you is this …We can all be so focused on other things in life that we might then neglect or postpone the care of ourselves and the loved ones around us. Make sure to take the time and effort to take care of your health and get the necessary checks. I know my two little girls and my family thank me for that, so please do the same, as it could possibly save your life."
Lindsay Odom: Cancer Doesn't Care About Your Age… Or If You're Pregnant
"I don't skip my screenings because early detection helped save my life… but my story starts a little different than many. It wasn't that I didn't skip my screening. It's that I found my cancer when I least expected it as I was still 15 years away from the recommended screening age. I was only 30 and in my third trimester of pregnancy when I noticed a lump that didn't feel right in my breast. With the many changes your body goes through during pregnancy, my clinicians attributed it to hormones. However, I kept pushing to get it looked at further.
After receiving the news that I had stage two breast cancer, I was in shock. Within one week, I was induced and had my son. Within the same month, I had my lumpectomy. It was a whirlwind. Now, I am in remission and recently celebrated my two-year survival milestone and my youngest son's birthday. The one thing I'd underscore to other women is to advocate for yourself and your health. It doesn't matter if you don't fit the criteria for something. If you pay attention to your body and know something isn't right, speak up so you can get the care you need."
Heather Dooley: Owning Your Healthcare and Taking Life Back from Cancer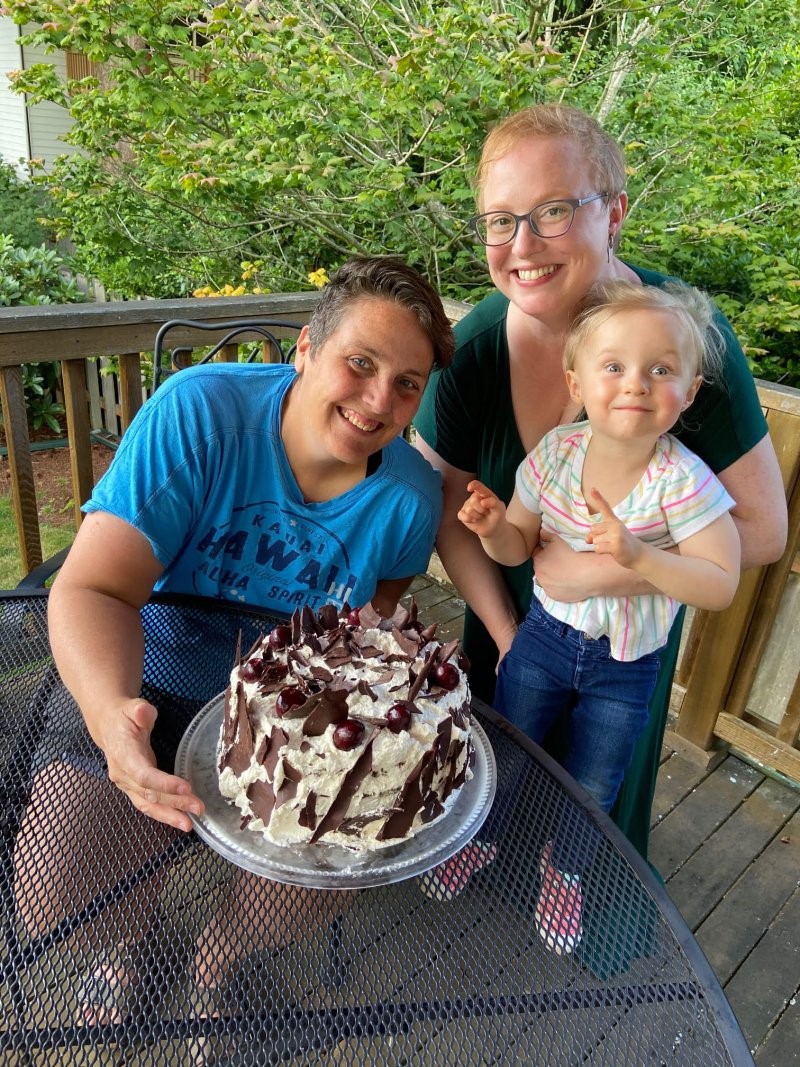 My wife Liz and I have been on her breast cancer journey since February 2014, when Liz was first diagnosed with Stage IIB breast cancer. We had just sent out the save-the-dates to our wedding two weeks before Liz found the lump in her breast. Because of her family history, she was receiving regular screenings. She has a history of dense breasts & the tumor was growing along the chest wall, a difficult place to locate of self-exam and/or mammogram alone. In the middle of Liz's breast cancer treatment, I found a lump myself at age 32, during my normal monthly self-exam – before the typical age for regular screenings. It felt unreal to be going through diagnostic exams while Liz was also fighting her cancer. Thankfully, it came back all clear.
A couple of years after Liz's diagnosis, we decided to make the move back to Seattle to be closer to family. Two weeks before we relocated in 2016, we learned that Liz's cancer had returned and was metastatic; initially spread to her liver, lungs and bones (it has since spread to her brain and other organs). Because there is currently no cure for metastatic breast cancer, this was a moment when we had to reconsider a lot of things, including having kids. We decided that while cancer had taken many things away from us, it did not get to take anything else. Our daughter, Rowan, was born in 2018 and has been a light in this wild ride ever since. At the moment, Liz's mets are fairly stable for the first time in a long time —but we also know how quickly that can change, so we try to focus each day on living our lives to the fullest.
This entire experience has taught me that it's so important to advocate for yourself and your health. Doing your monthly self-exams, listening to your body, and trusting your instincts is critical. If you have family history of breast cancer, the BRCA 1 or 2 gene mutation, and/or dense breasts, advocate for earlier screening. Get to know your body, so that you can identify changes as soon as possible. If you find something unusual, get it checked. 1 in 8 women will get breast cancer if their lives. The earlier it's found, the better the prognosis for treatment. This reminder is more important now than ever, as we face COVID. I'd encourage all people (men and nonbinary people get breast cancer, too!) to ask questions and learn about your breast health, understand your risk factors, know your breast density and figure out when you should be getting screened.
Please Don't Skip
There's no time like the present, and healthcare facilities that perform mammograms have implemented comprehensive and proven protocols to protect patients while women do their best for their breast health. That gives them one less thing to be anxious about.
GE Healthcare's Senographe Pristina mammography system is designed by women to help reduce anxiety and make the mammogram experience more comfortable. Under the technologist's supervision and guidance, women control the pressure with a handheld patient assistant compression device called the Pristina Dueta.
A randomized clinical trial that included 549 women in France, and was published in JAMA Internal Medicine in February 2019, found self-compression does not appear to be inferior to standard compression in achieving minimal breast thickness—always desirable during the mammogram process. A higher compression force also did not increase pain or compromise image quality. [4]
Here's an easy way to determine if there's a Senographe Pristina nearby.
Now when women contemplate scheduling their next mammogram, it's nice to know that the place they go to get it, and the healthcare professionals that work there, are dedicated to ensuring that they'll come back every year to do the right thing for their health.