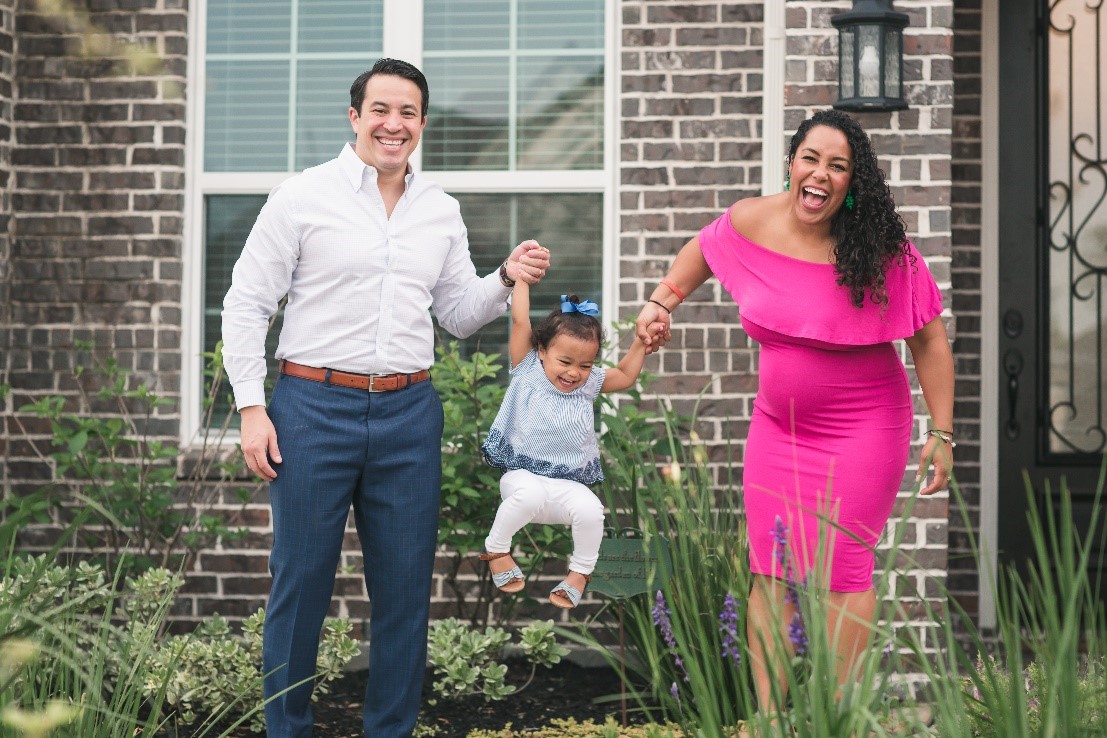 When Jennifer Vela got the good news in November that they'd be adding another member to their family of three, she was ecstatic. Little did she know, her second pregnancy would be much different than the first as she would be one of the estimated 116 million women who will give birth during the COVID-19 pandemic.
Like 116 million expecting mothers, Vela and her family have had to face the many challenges of navigating pregnancy during the pandemic including not being able to have loved ones join them for their visits, increased telemedicine appointments, and additional protective protocols and gear. On top of these challenges is what has been most concerning for expecting mothers: the looming uncertainty around the impact COVID-19 will have on pregnant mothers and newborns.
"It's a lot for new mothers now," said Vela. "The little control you do have and some of the experiences that you, your baby, and loved ones typically experience have been taken away."
Unique to Jennifer's experience is that her professional career is in healthcare, specifically for a software company, Trice Imaging, that allows clinicians to share medical images and records with their colleagues and patients on their PC, MAC, tablet or smartphone. With the pandemic and her pregnancy coinciding, Vela quickly saw her personal and professional worlds collide.
Tricefy, Trice Imaging's cloud-based imaging solution, enables providers to consult and collaborate with other providers, as well as communicate with patients via a telemedicine software application. The Tricefy application is available across GE Healthcare's entire series of Voluson products within its Women's Health Ultrasound portfolio, making it available to providers who use Voluson devices in their practice and respectively, their patients.
In the past, medical images would be confined within the scanning devices and the walls of the hospital. Now in a world where digital communication is ubiquitous for consumers and patients alike, and is more important than ever with the ongoing pandemic, OBGYNs can offer expecting mothers the ability to take these images and videos not just home with them but share them digitally with their loved ones and other clinical experts.
"Since the pandemic has really hit, most of the sonographers are trying to do more imaging and video clips so you have more to share with your family – which has been very much appreciated," said Vela. "My 20-week exam was on the Voluson™ E10 so I was able to see cool doppler images and 3D images which was very reassuring. Coupling this with Tricefy to share these images after my appointments has been extremely helpful."
Outside of the personal benefits for mothers, the technology enables collaboration among clinicians with one-click ultrasound sharing and real-time consultation capabilities. Now, providers evaluating possible pregnancy complications can securely share patient images and records and obtain a second opinion or expert evaluation in a matter of minutes.
The expecting mother receives her sonogram - a specialized ultrasound exam to see the fetus growing inside her womb - as usual, seeing images of her fetus and its anatomical features. With Tricefy, clinicians capture real-time images and videos of the fetus, securely upload these images, data, and reports from the onsite ultrasound device, and then into the cloud for secure sharing. From there, patients can access their images and videos from their appointments via their smart phone and clinicians can share the patient records with other providers in just one click.
"Having access to these images and videos have allowed my husband and our families to experience this with me – seeing our baby moving his little arms and legs, kicking his feet, and being able to see his face," said Vela. "While they couldn't see everything live, this is the next best thing".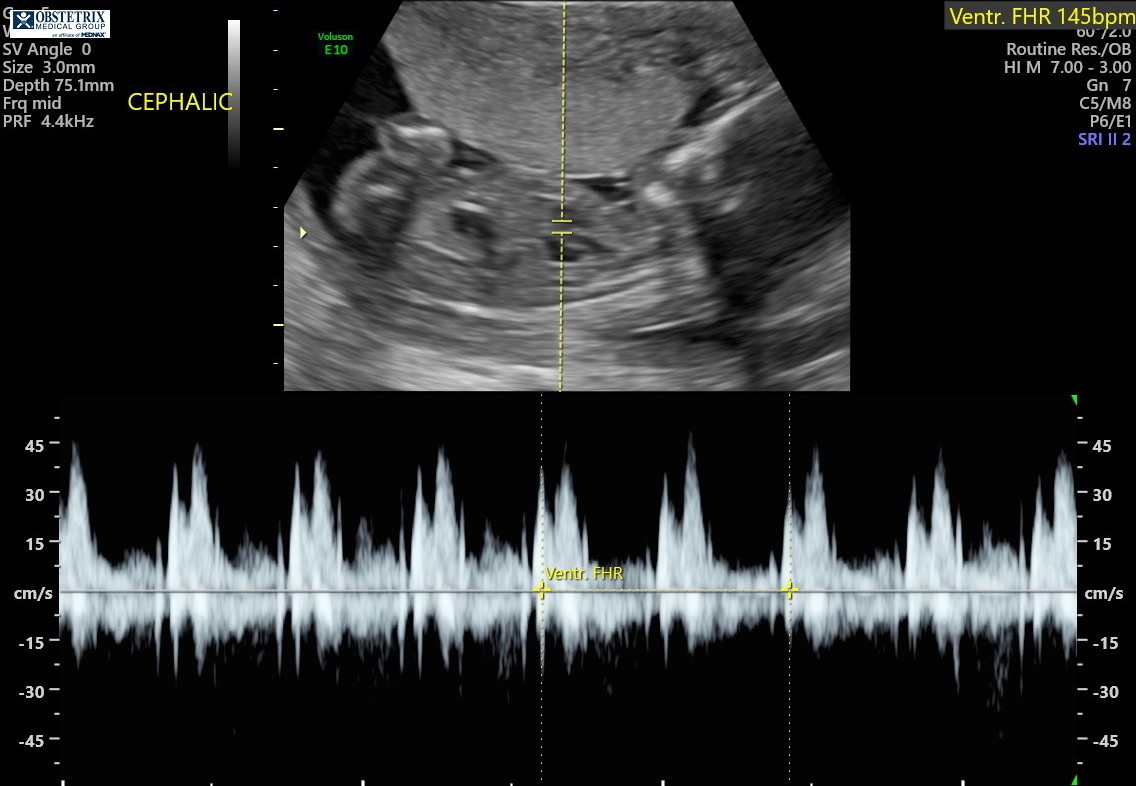 With the toll on expecting mother's mental health being a growing concern during the pandemic, this technology duo offers a way to support mothers and bring back autonomy in the pregnancy experience.
"I think having access to these images is important to advocate for. With all the mental health challenges us mothers and expecting mothers are facing right now, we need to advocate that moms should not to be afraid to speak up about what's going to make their experience," said Vela. "This is one thing that has made a big difference for me, having these images and the ability to bond with my baby."
During the pandemic, Tricefy has collaborated with GE Healthcare to offer safe, remote access to patient medical imaging for providers for a 90-day trial period. The partnership enables providers to consult and collaborate with each other virtually while also enriching patient telemedicine appointments. For example, members of a multi-disciplinary team who are quarantined or working from home can evaluate the images to make a diagnostic and treatment plan all remotely. The Ob-Gyn can then use a telemedicine appointment to walk through the patient through the results real time while allowing the patient to see the images and data being discussed first-hand.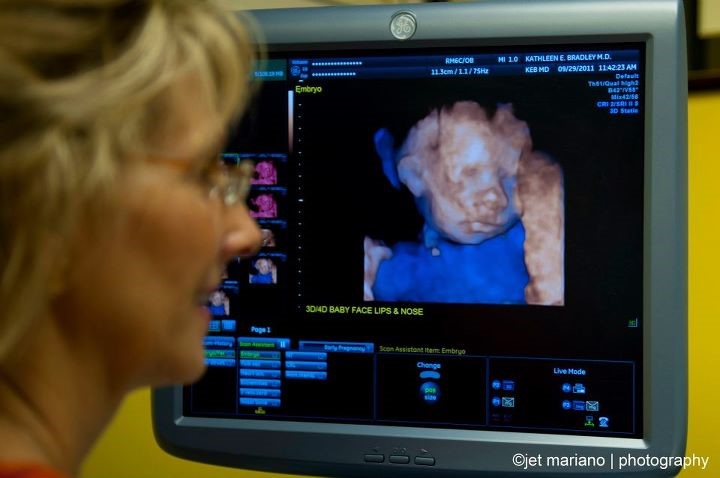 In California, one of the states most impacted by the COVID-19 outbreak, Dr. Kathleen Bradley, Maternal-Fetal Medicine Specialist in Westlake Village California, CA found value in just that.
"Using Tricefy has been very helpful in the current environment. When I do need review of an image for something specialized like the heart, it has allowed me to be able to collaborate with outside colleagues like our Pediatric cardiologist over at UCLA. It's fairly easy to share the images and it also benefits the patient as it helps limit their exposure to another facility," said Dr. Bradley. "I think the most important aspect of the tool though is being able to share this experience with their family who may not be able to be there due to restrictions and distance."
Reflecting on this and as pregnancy patient during the pandemic, Vela shared, "It made me really proud to see Tricefy in action making a positive impact. More so, knowing that I was in good hands with the Voluson technology being used."
From the provider perspective, Dr. Bradley has also felt this pride.
"For me, there's beauty in being able to do this for patients during the pandemic. Being able to take a quality image on the ultrasound and translate into something they can take home with them, share with their loves ones and help them bond with their baby is so important. That's the human component, and that's the thing we need to hold onto most right now."
To learn more about Trice and GE Healthcare's partnership, click here.